Wine Enthusiast Award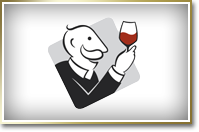 Ballatore sparkling wine has been a part of life's celebrations for more than 25 years. Also celebrated for its unmistakable style and taste, Ballatore Gran Spumante and Rosso Spumante both received the Best Buy award from Wine Enthusiast Magazine in 2006.
In February 2007, Richard Elia, Publisher of Quarterly Review of Wines stated that "Ballatore is the best sparkling wine of its kind under $15".