Where to Buy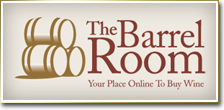 You don't have to visit some remote tasting room to find Ballatore sparkling wines—they can easily be purchased at wine retailers and grocers across the country. Ballatore can also be purchased online* through TheBarrelroom.com or The Barrel Room can guide you to the nearest retailer in your area.
*In states where legal.
STORE LOCATOR
Product availability information is accurate to the best of our knowledge from information provided by independent distributors of our products as of 10/14/2018. There is no guarantee that the listed retailers will have the product in stock.